Manhattan Business Development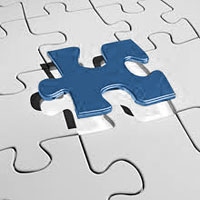 If you know me, then you know that networking and referral marketing is a major part of my business development strategy, and one that has proven effective for my business for many years.
You also might know that for many of my clients and associates I am often the "Go-To Guy," kind of a "gate keeper" for connecting people who need a particular service or product with credible, ethical, and outstanding professionals who I know and work with personally.
One of the questions I am often asked by people who meet me is, "How can I generate referrals for my business?" My answer comes from my own continuing success in BNI, "Join a BNI Chapter."
BNI is Business Network International, and I'll be meeting with a group of new business acquaintances this week to start a brand new BNI Chapter in New York City. I've put together 7 new BNI Chapters over the past few years, and plan to form three more starting this month.
You can help me connect with several of the key business classifications needed for a new chapter. If you can forward or share this with your own network, I can start the process on a faster track. Particular people I'd like to be connected with include: a Real Estate Attorney; a Certified Public Accountant; a Residential Mortgage or Loan Officer; and a Title Professional.
There are other businesses who would be welcome to join us at our introductory meeting, if you or a colleague of yours wants to know more, please put them in touch with me.
Thanks for forwarding or sharing this with your own business network colleagues.